December in the Galápagos
We're Holding Your Space
GeoEx is holding some of the only available spaces for popular holiday weeks in an unparalleled destination for wildlife, island-hopping, and family fun.
This year unwrap the mysteries of evolution and find festive blue-footed boobies or dozing iguanas under the tree(s).
SPECIAL OFFER!
Choose from our reserved dates below and enjoy a savings of $500 per person on your holiday Galapágos adventure!
Restricted to listed dates. Cannot be combined with other offers. Space is extremely limited.
Land-Based Safari
December 18–25, 2022 (Safari Tents)
December 19–26, 2022 (Family Suite) (sold out)
at Galápagos Safari Camp
Starting at $8,965 per person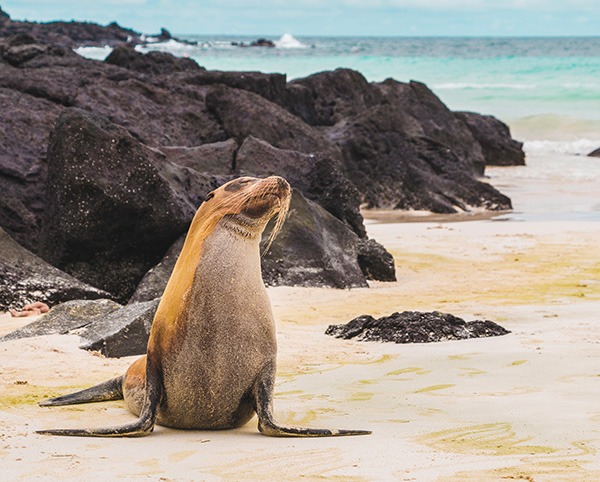 Our Galápagos Experts
We have been sending nature-loving travelers to these delightful islands for decades. Many of our guests have visited the Galápagos since borders reopened, and we maintain the latest info on entry regulations, local contacts to take care of details, and a robust safety net should any issues arise. We are happy to answer your questions and design the trip you've imagined.
What Our Travelers Are Saying
"Being amongst the first people back there in a year, you could almost sense the animals were happy to see us :)"—Chris G.
"Everything worked perfectly from the initial booking to the flight home after an incredible visit to the Galápagos Islands. All along the way people were knowledgeable, friendly, and responsive."—Ray H.